• coffee • coffee roasting • Ellwood City • local roaster • real humans • small batch • small business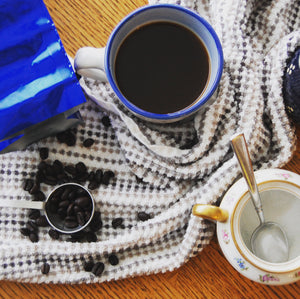 As a local coffee roaster, we like to join local events such as Wander Ellwood or special celebrations at The Perfect Piece in Zelienople.  We set up tables, offer free samples, and get to talk with the community.   During these events, you never know who you're going to talk to or what story they'll share.  We talk about the weather that day, how great the store is we happen to be set up in front of, and we always talk about coffee.   You'd think our coffee talk would focus on roasting or types of beans or what the best flavored...
---
• coffee • grinding • local roaster • real humans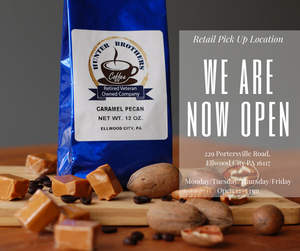 Trying something new is often scary, especially when it costs money.  But you never know if it's going to work without trying it so here we go! The first week in November, we opened a Retail Pick Up Location in Ellwood City PA.  It's just a simple place to stop and pick up bags of coffee.  We're making samples, grinding beans to order, and are available to ask questions.  It won't change the world, but we hope it helps. Why are we doing this?  Well, let's try something new!  People ask us all the time where they can pick up...
---
• coffee • coffee truck • local roaster • real humans • small batch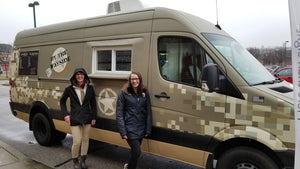 There are plenty of reasons people start business.  To make money, to share a great idea or to be part of a community.  One of our favorite business is By the Wayside coffee truck, a team we've learned to love through suppling them coffee.  Their answers to why start a business are inspiring and we are so proud to partner with them.   In 2017, this veteran family wanted to build a coffee truck to reach the community and support military causes.  (This sounds very familiar to us at Hunter Brothers… kindred spirits perhaps?!)  The mobile aspect of the coffee...
---
• coffee • gourmet coffee • local roaster • production • small batch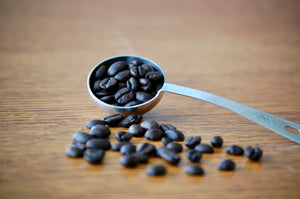 Coffee prices are on the rise in 2021.  Weather and global supply issues are to blame. Enjoy coffee at home through locally roasted beans for weekly savings.
---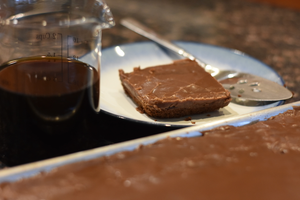 When your house is filled with coffee, sometimes it doesn't all get consumed and there is a leftover cup.  Or sometimes you just need and excuse to make another pot.  Either way, cooking with coffee is a great way to deal with these issues.  Thankfully there are lots of recipes out there using coffee in some way. One of my favorites is for Texan Sheet Cake.  Not being from Texas, I have no idea whether this is a traditional dish or if adding coffee to this cake is the "right" way to make it (like the age old debate about...